3215 S JASON PL, West Valley City UT 84119
IF TIME SLOTS ARE FULL PLEASE TEXT ME PERSONALLY TO ACCOMIDATE A SHOWING. PLEASE MAKE SHOWING 15 MINUTE TIME FRAMES. THIS FABULOUS TWIN HOME HAS 3 BEDROOMS 1 BATHROOM. NO HOA FEE ! NEW TILE FLOOR AND SHOWER IN BATHROOM. FENCED YARD 1 CAR GARAGE AND 1 CAR CARPORT AS WELL. NEW DISHWASHER FEBRUARY 2021 AND MARCH 2021 NEW FURNACE, NEW WATER HEATER IN MARCH OF 2020, CENTRALLY LOCATED NEAR HIGHWAYS AND FREEWAYS FOR ACCESS. SELLERS HAVE PURCHASED AN ACCLAIM HOME WARRANTY INCLUDED WITH THE PURCHASE. BACKS ONTO A SCHOOL SO NO ONE BEHIND YOU. MOUNTAIN VIEWS. OWNERS HAVE TWO CATS PLEASE BE MINDFUL AND NOT LEAVE ANY DOORS OPEN WHEN SHOWING THE HOME. PLEASE ADHEAR TO ANY COVID GUIDELINES. WEAR A MASK WHEN SHOWING THIS HOME. ALL OFFERS WILL BE CONSIDERED ON SUNDAY APRIL 11TH AT 5:00 PM. PLEASE HAVE YOUR HIGHEST AND BEST BY 3PM ON SUNDAY.
This listing is no longer available online. For more information regarding this listing please click here to contact us.
While this listing is no longer available, the homes listed below are available and are in the same general area.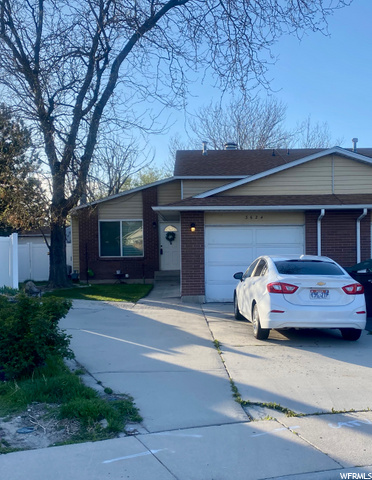 3624 S SUSIE CIR, West Valley City UT 84120
Status:
For Sale
Price:
$279,000
Beds:
4 Baths: 2
Click here for details.