3689 S 1950 W #13, West Valley City UT 84119
EVERYTHING is brand new! This property was completely remodeled in 2020. All updated kitchen, bathrooms (including new bathtub), and flooring. New thermal insulating windows, central air conditioner and gas furnace. This condo has updated electrical, Alexa smart plugs, and dimmable light switches. The light switches may be voice activated or manually turned on, and adjusted in the living room, dining room, and bedroom areas. The condo has recessed 'daylight' LED lighting. Other 'smart' features include a Onelink smoke and carbon monoxide detector, an Ecobee 3 thermostat, with Alexa built in and a 'Ring' Security System all included in the listing price. Utopia Fiber internet is installed in this unit. The condo has all new PEX plumbing as well. It has a separate water shut-off valve, from the rest of the building, and has its own new pressure valve, able to safely handle city water fluctuations in pressure. The condo comes with a free 4ft. x 6ft. indoor, storage closet, in a separate building on site.
This listing is no longer available online. For more information regarding this listing please click here to contact us.
While this listing is no longer available, the homes listed below are available and are in the same general area.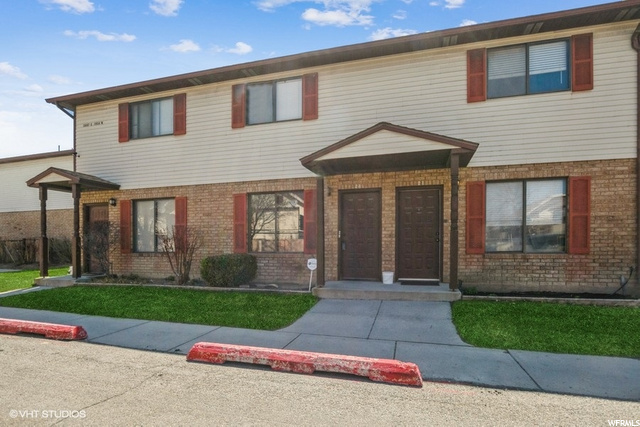 3687 S 1950 W #20, West Valley City UT 84119
Status:
For Sale
Price:
$260,000
Beds:
2 Baths: 2
Click here for details.